Albums to look forward to in 2017
A rundown of the big releases coming this year, including Katy Perry, Ed Sheeran and Shania Twain (!).
It's the beginning on a new year, which means there's loads of upcoming releases to get excited about in 2017. Here's what we know so far…
Ed Sheeran
The start of 2017 has been all about Ed Sheeran. Bang on New Year's Day, he confirmed he was releasing new music that week and put out two tracks, Shape Of You and Castle On The Hill. He's since confirmed the title as '÷' (Divide) and posted the 12-song tracklisting (four extra songs will appear on the deluxe edition). The album will be released on March 3.
Liam Gallagher
Oasis' frontman tweeted in January 2016 about being adverse the idea of a solo career. "Solo record are you f**king tripping dickhead im not a cu** LG X". Fast forward to August 2016 and Liam had a change of heart it seems. He tweeted: "It's official I'm a cu** LG X". At least he doesn't take himself too seriously.
In an interview with Q in late 2016, Liam would rather look at his new material (confirming it exists) not so much as a solo career, and more songs that he has written that we would like to see released. Whatever Liam defines it as, we're excited to hear it.
Niall Horan
1D are still on that hiatus, and now it's time for the solo material! Niall Horan scored a Top 10 with his debut solo single This Town at the back end of 2016, and his first album promises to follow in a similar vein. Inspired by childhood faves Fleetwood Mac and Crosby Stills & Nash, Niall has been working with session musicians to create an album with a "folk-with-pop feel", although it won't all be laid-back and romantic like his first single. "Some of the songs are heavier than others," claims Niall, which should satisfy a banger-hungry crowd. It's expected this summer.
Goldfrapp
Electro duo Goldfrapp have returned in 2017 after four years away with their single Anymore, with their album Silver Eye arriving on March 31. Having transcended glam rock, folktronica and disco in their career, we're unsure what to completely expect next, but that's the magic of Goldfrapp in a nutshell.
Charli XCX
It sounds like After the Afterparty is just the tip of the iceberg with Charli XCX's forthcoming third set. "It's going to be the most pop thing, and the most electronic thing I've done," said Charli in a recent interview. Known collaborators include PC-music star SOPHIE and legendary pop producers Stargate. The album is slated for a September release.
MORE: The Official Top 40 biggest albums of 2016
London Grammar
London Grammar kicked off 2017 in style by breaking their long, long (long) silence by a releasing a brand new track, the stunning Rooting For You, while Big Picture followed shortly after. Their 2013 debut If You Wait peaked at Number 2 on the Official Albums Chart and was a mainstay in the Top 100, logging 106 weeks to date. Expect the follow-up to arrive in the first half of 2017.
Lorde

Lorde getting a birthday smooth from Taylor Swift (Lorde/Facebook)
Turning 20 is a big deal for most of us, leaving our teenage years behind, and Lorde took the opportunity to head over to Facebook and let us know that her second album would be coming in 2017. Details are sketchy, but Joel Little, who produced Lorde's debut Pure Heroine, will be on board, and she'll be working with her old mates Disclosure too! According to Lorde, the album's lyrics are "the best I've written in my life".
Take That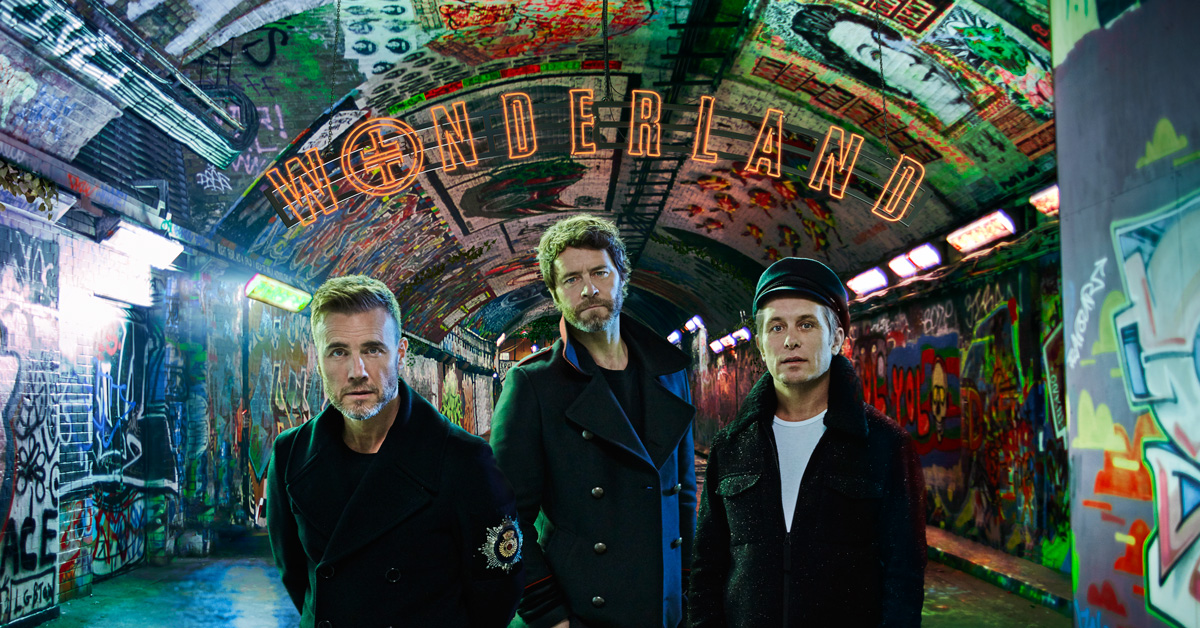 The man band return this year with their eighth studio album – their second as a trio – called Wonderland, on March 17. Despite already having a release date and artwork, not much else is known about the collection yet, though Gary Barlow has confirmed the lead single will be with us very soon.
Katy Perry
Prism came out back in 2013, but now it seems Katy is putting the finishing touches to her fourth album. Whether they'll make the final album or not we can't say, but Katy has been collaborating with Sia, DJ Locksmith, Rudimental and Rae Sremmurd's Swae Lee. Katy's dropped a few hints about what's to come, hinting on Snapchat that the album's first single could feature a hamster wheel in the video – as you do. Here's a four-second clip of a potential new track she posted on Instagram:
Justin Timberlake
We can't complain too much about how long it's been since Justin Timberlake's last album – he did release two in 2013, after all. JT returned last year with Can't Stop The Feeling, from the Trolls soundtrack, and it seems the follow-up to The 20/20 Experience will be on the same vibe.
Talking to Variety, Justin said: "If 20/20 sounded like it literally surrounds your entire head, this stuff feels more like it just punches you between the eyes". Sounds like one assault we can get behind. Justin has worked with – who else? – Pharrell and it'll be coming out… well, when Justin is ready. You know what he's like.
Christina Aguilera
Xtina's first album in five years is likely to be on its way in 2017. Christina has been in the studio on and off since 2015, with known collaborators to include Da Internz, Elle King and fellow Voice coach Pharrell Williams. Christina is looking to go deep on this one, saying: "It's genuine and it's heartfelt and I'm very excited to pour my heart out into this record fully".
No confirmed title or release date yet, though last year she teamed up with Nile Rodgers on the disco-infused Telepathy for Netflix show The Get Down. An full album of these wouldn't go amiss, would it?
Nelly Furtado
Another star who's kept us waiting nearly five years, Nelly Furtado's follow-up to The Spirit Indestructible is imminent. The Ride looks set to be a return to Nelly's roots – she confirmed in a Twitter Q&A that the album would be more like her breakthrough set Whoa Nelly! First track Pipe Dreams premiered at the end of 2016 and The Ride is out March 31.
MORE: See all Nelly Furtado's hit singles and albums in the UK
Kelly Clarkson
Also heading back to where they started is Kelly Clarkson, who has a new record deal and will be returning to the R&B and soul that brought her fame on American Idol. It sounds like she's thinking big, in a recent interview she reminisced: "I sang all these Aretha things, I love Tina, I love Mariah, I love Whitney". It's likely we'll get to hear the results this June.
Shania Twain
Da-da-da-daaah-da-da-da – let's go girls! No, seriously, Shania is coming back, a whopping FIFTEEN years since last album Up!. She's been fairly busy touring, not to mention her Vegas residency, but now Shania is prepping her new music. Apparently, she spent her time away recording bits and bobs of ideas as she went about her day, and now she's worked with a host of producers to bring it to life. According to Shania, there'll be some "painful and melancholy ballads that evolved into complete upbeat songs" and a few of the usual "triumphant" bangers. It'll be out at the end of spring, apparently.
MORE: Look back through Shania Twain's complete Official UK Chart history
Haim
The sisterly trio had a worldwide hit with their 2013 debut Days Are Gone, and they collaborated with Calvin Harris and were rumoured to be writing with Taylor Swift, but now they're looking to get back to basics. The album's only contributions from outside the holy Haim trinity are from Ariel Rechtshaid, who worked on Days Are Gone, and Vampire Weekend's Rostam Batmangli. Their sophomore effort was supposed to be out last autumn, and they premiered new songs in live peformances, but it's definitely coming in 2017. They swear. Here's a tweet they posted in the studio to prove it:
Pink
Her Alice In Wonderland Grammy-nominated soundtrack single Just Like Fire was a hit across the globe last year, but something interrupted Pink's 2016 album plans – the birth of her second child Jameson Moon Hart, who arrived on Boxing Day. While there's not much info on her next project, she did release a GRAMMY Award-nominated duet with US country star Kenny Chesney. Expect the record in the second half of the year.
The Chainsmokers
After a huge number 1 with Closer, featuring Halsey, and four more Top 40s, Chainsmokers have been keeping fans happy with EPs, but a full-length album is coming this year. They've a knack for sounding good on the radio, but now Chainsmokers want to go a little deeper. "We want to give people more of a clear vision of who we are," says Alex.
In February the pair announced a massive US tour called Memories – Do Not Open, and they confirmed it will coincide with an album.
Sean Paul
It doesn't really feel like his Duttyness has been away too long, thanks to his mega collab with Sia, Cheap Thrills, plus his cameo on Clean Bandit's Christmas Number 1 Rockabye, but it's been nearly five years since he was last in the Official Albums Chart. Two tracks are already out there: No Lie, feat. Dua Lipa, and Tek Weh Yuh Heart feat. Tory Lanez, giving a good indication of what's to come.
MORE: See all Sean Paul's UK hit singles and albums
Fergie
Yep, Fergie Ferg is finally coming back – and she knows she's kept you waiting. On Instagram, Fergie apologised for the delay of her long-awaited second solo album. "I've got a kid and a husband and I just need to sleep and I just really cared about it." Fergie promises this record will be personal and would include reggae, pop, hip-hop and retro influences. Lead single MILF$ sure got everyone talking, and Charlie Puth says he's worked on music for it. Oh, and the title? What else? In homage to Fergie's debut, it's Double Dutchess.
Tinashe
While Tinashe has been here and there – most notably chart-wise on Snakehips' All My Friends in early 2016 – her debut album Aquarius was released way back in 2014. Fans were given a taste of what was to come with recent mixtape Nightride, and full album Joyride should be on its way in early 2017. According to Tinashe, the album "feels like an adventure, a journey, a ride. The album is inspiring, exciting, dangerous, adventurous, explosive!" With the recent video premiere of Company, it looks like we're on our way.
Gorillaz
The animated heroes' fifth album is on its way, according to co-creator and artist Jamie Hewlett and, in his own words, it will be "really f*ckin' special". So there we are. The proof is in the pudding, of which was delivered on January 19 in the form of the Benjamin Clementine-featuring Hallelujah Money. Eccentric and highly idiosyncratic, we're pleased to hear that Gorillaz are doing what they have always done so well, and that's break the mould.
MORE: Look back at Gorillaz complete Official UK Chart history
Zara Larsson
After a string (five, to be exact) single releases, Zara is finally ready to put out her 'international debut album' (she released an album called 1 in Sweden in 2014). The story behind it's title, Zara explains, is: "I just thought So Good was easy because the album is so good." With a string of hits including Lush Life and I Would Like already under her belt, we think she's earned the right to be confident on this one.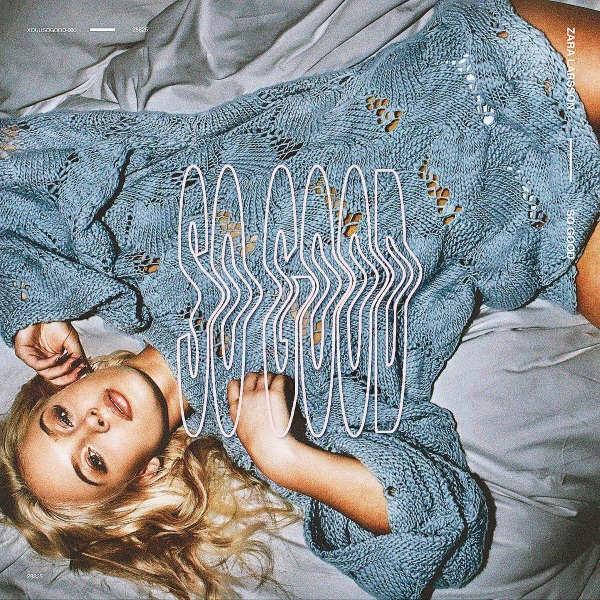 TLC
The iconic '90s R&B stars have only released one album since the death of original member Lisa 'Left Eye' Lopes in 2001, but they are now ready to release the follow-up to 2002's 3D. T-Boz told a fan forum that "people's schedules are so hard to get together. It was just H-E-L-L!" but the album is pretty much done and coming out in the first quarter of 2017.
Arcade Fire
Their last album featured David Bowie of all people on backing vocals and hit Number 1 on the Official Albums Chart, so we're doing a happy dance at the thought of the Canadian group's next record. The first taste of new material was I Give You Power, released to coincide with President Trump's inauguration on January 19. With lyrics like "I give you power, but I can take it away", it looks like they'll be turning heads with Album 5.
Kylie Minogue
2017 will see Kylie release her 14th studio album on a new label, after signing with BMG after 16 years at Parlophone. The head of her new label has said they "want to make a great, big, classic Kylie pop record", which essentially is what she's always done, right? That said, Light Years pt. II wouldn't go amiss…
Camila Cabello
What do you mean "already"? No point hanging about in the world of pop, where a month is a lifetime. Fresh from waving off the rest of Fifth Harmony, Camila is expected to release her first solo single proper in the spring, with the debut album to follow. She's already had a taste of going it alone, just missing the UK Top 40 with her feature slot on Shawn Mendes' I Know What You Did Last Summer and more recently on Machine Gun Kelly's Bad Things, so she's looking good to crack it for herself in 2017.
Sky Ferreira
Coming three years after cult hit debut Night Time My Time, Sky's next album was announced with a Playboy photoshoot which Sky herself directed. masochism promises to be a big progression for Sky. Speaking to Billboard, Sky said:"I think the album will be a little heavier. It's not going to be an electronic album completely – it's going to be a blend of everything." Ariel Rechtshaid and Justin Raisen, who worked on her debut, will be back on board, along with new collaborators including Primal Scream.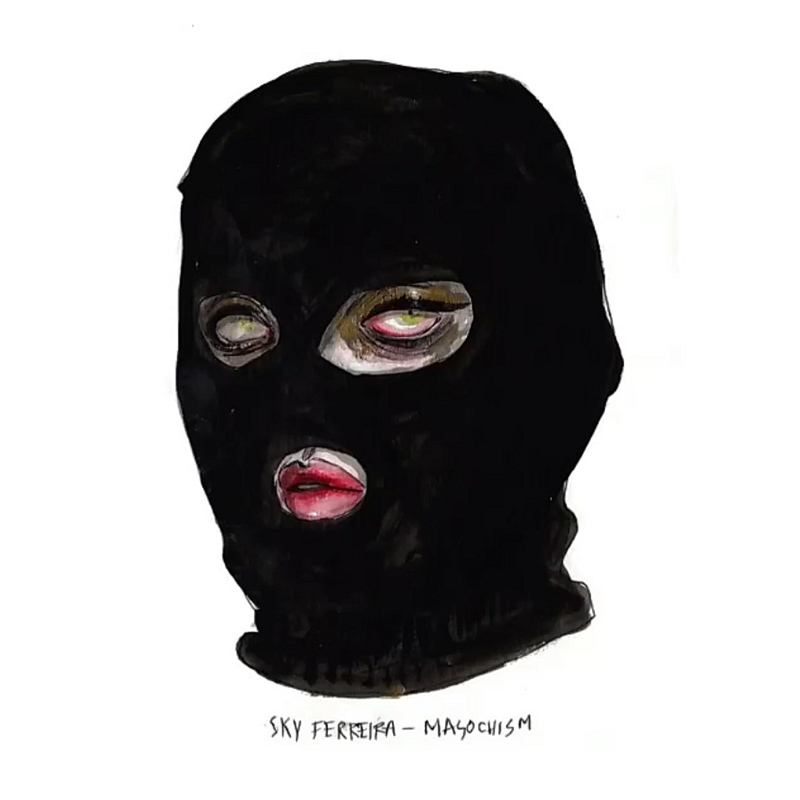 Depeche Mode
Depeche Mode have 16 Top 10 albums under their belt already, so whenever another of their projects is announced, it obviously causes huge excitement. Their fourteenth studio album Spirit is no different, and will be released in March, according to an Italian interview Dave Gahan gave in December 2016. Lead single, Where's The Revolution, was released in February.
Source: Official Charts
Comments
comments